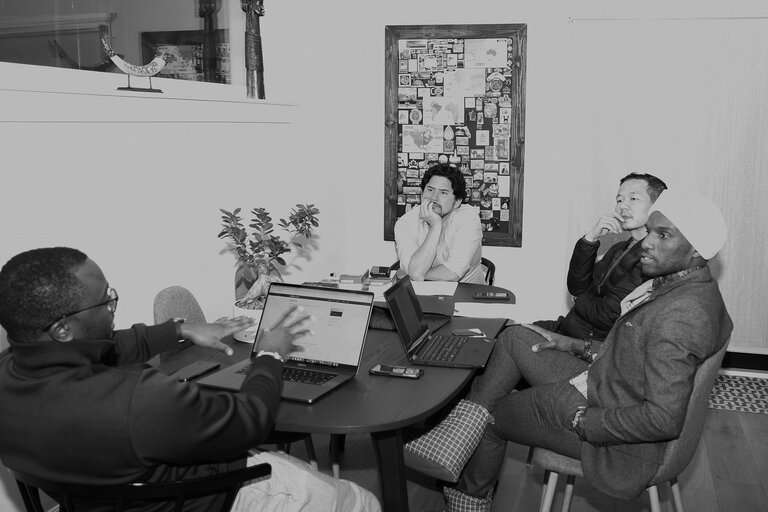 Removing Banking Barriers for Immigrants Globally
Waya is a U.S. based fintech on a mission to digitize banking for underserved and unbanked populations across the world. Our goal is to provide our community with the ability to save, spend, get paid, and pay bills wherever they live and work by delivering a fast, convenient, & affordable world-class solution. With customers at the heart of every transaction, our model is designed to grant customers the opportunity to build their financial lives, safely build credit, and gain financial stability. We believe in a financially inclusive future where managing finances is easy and everyone can grow wealth.
Why we started Waya
We founded Waya to serve as the vital lifeline to underserved migrant workers by bridging the gaps experienced in using conventional banks. Financial inclusion is dear to our hearts, we understand it takes hard work, sacrifice, and perseverance for migrant workers to live abroad and have taken it upon ourselves to be the first financial service geared towards providing features that have been unavailable to migrants for years. We are devoted to elevating financial inclusion to our community and have designed a framework that unlocks partnerships, to bring down costs and allows us to build innovations faster.
What We Believe
We believe migrants should be able to look after their loved ones and build their financial future easily.
Driven by a common goal to empower immigrants to thrive.
We're proud of our diverse backgrounds, which have helped us to create a product that truly serves the needs of immigrants. Our four founders come from different countries, cultures and professional backgrounds, but we share a common goal: to empower immigrants with the financial tools and services they need to thrive. With our combined expertise in finance, technology, finance and banking, we've built a platform that's intuitive, accessible and tailored to the unique challenges faced by newcomers to the US. Our long term objective is to democratize financial services and provide a level playing field for everyone, regardless of their background or circumstances. We believe that financial inclusion is a key to success, and we're committed to making that a reality for immigrants across America.